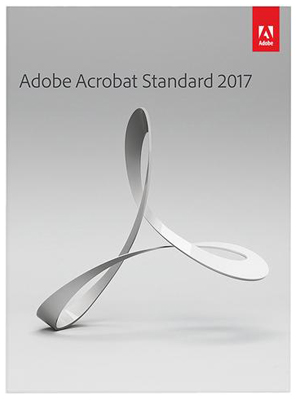 Adobe Acrobat Standard 2017 makes it effortless to create, edit, sign, and convert PDF files. The intuitive interface combines with the improved tools search to ensure significantly streamlined workflow, no matter what you are doing.

New Features
Tabbed Interface for Viewing Multiple PDFs
Opening multiple PDFs in the same session now opens the PDFs as tabs in the same application window. You can switch among the tabs at the top of the window by clicking on the file name shown in each tab. A previous button and a next button are displayed at the top right to let you navigate through document tabs when the number of open PDFs no longer fit in the document view.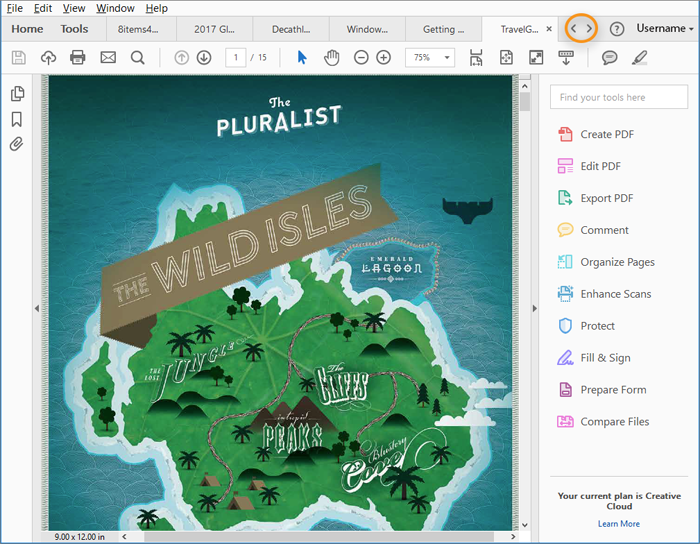 Create New Bulleted Lists
Acrobat now shows bulleted list and numbered list controls in the Edit PDF Format panel. You can now create new bulleted and numbered lists, convert an existing paragraph into a bulleted or numbered list, revert lists to regular text, and convert lists from one list type to another. Acrobat now also detects additional bulleted and numbered list types in your document, if any, and shows them at the bottom of the related list pull-down menu, separated by a thin gray line.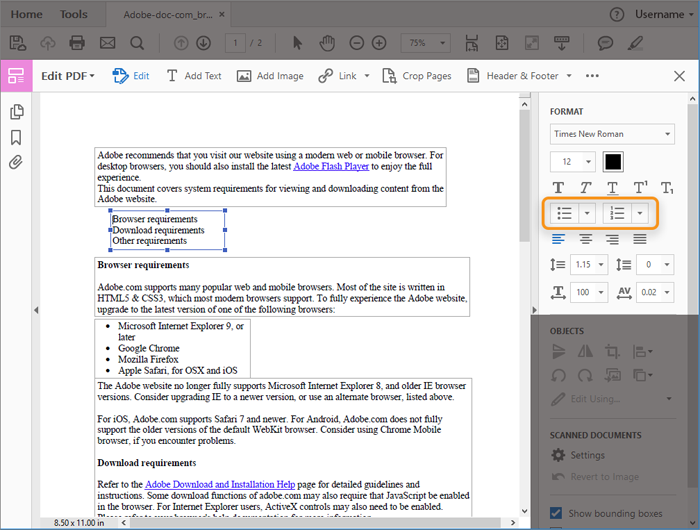 Improved Tools Search
Use the enhanced tools search in the right-hand pane to quickly find the tool you need to complete a given task.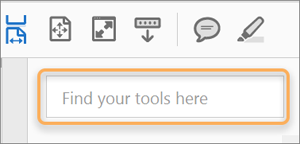 Easier Scan to PDF
The Scanner tool now has a new simplified interface. The new interface makes it easy for you to quickly scan paper documents to PDFs using the default settings or a preset option. It also makes it easy for you to fine-tune scan settings from the same interface using radio buttons, a gear icon, or both.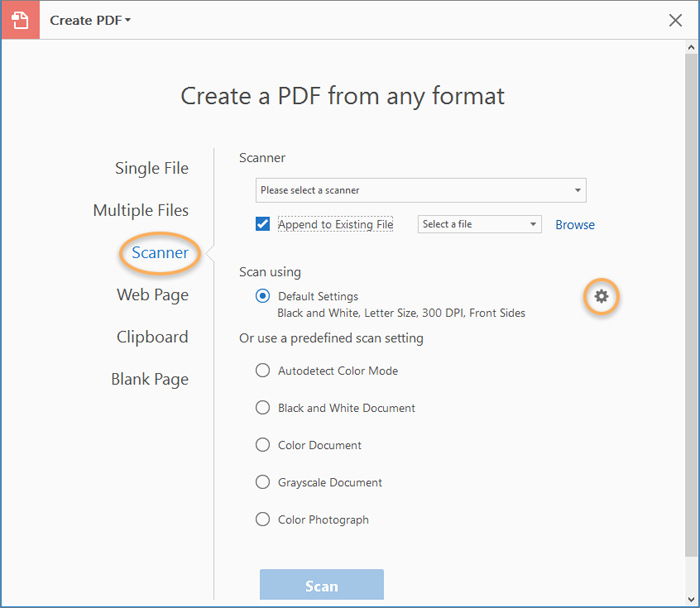 Use Digital IDs
The all-new Certificates tool makes it easier than ever to digitally sign, certify, and verify documents with a digital ID.
Get set-up easily. Find your existing digital IDs from files, smart cards, or USB token devices and configure them easily for signing.
Customize your signature appearance. Add valuable information to your signatures, such as a logo, date, location, or signing reason.
Use your signature image. Draw your signature or upload a scanned image to add it to your digital identity.
You can also easily create new digital IDs.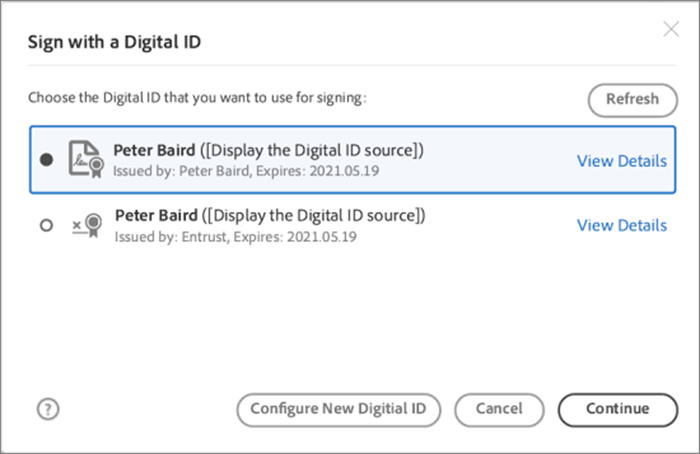 Select a UI Theme
In addition to the Light Gray theme, Acrobat now has a new Dark Gray theme, which is in line with other Creative Cloud products, such as Photoshop, Illustrator, and Premiere Pro. This theme provides an attractive visual experience, especially when working with rich colors and designs. It also makes cross-application work simpler than ever.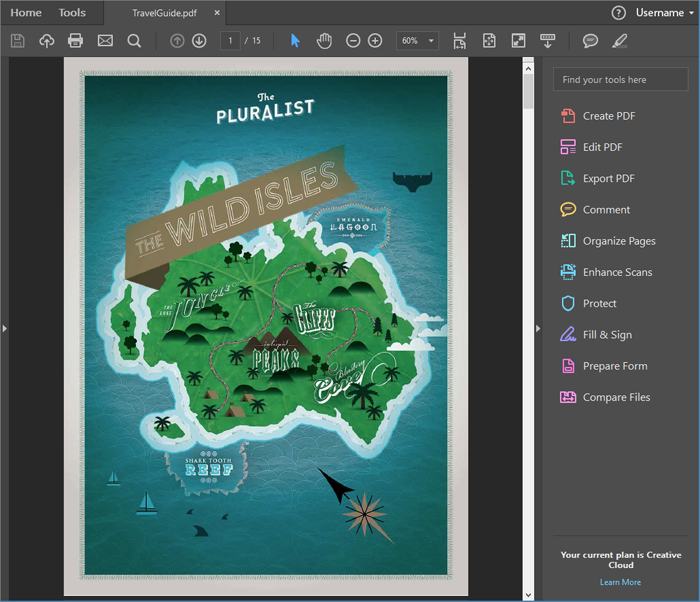 Top Features
Create Protected PDFs
Prevent others from copying or editing sensitive information.
Edit PDF Text and Images
Fix a typo or swap an image in a PDF - right within Acrobat.
Export PDFs to Office
Convert PDFs to Word, Excel, or PowerPoint formats and keep the formatting.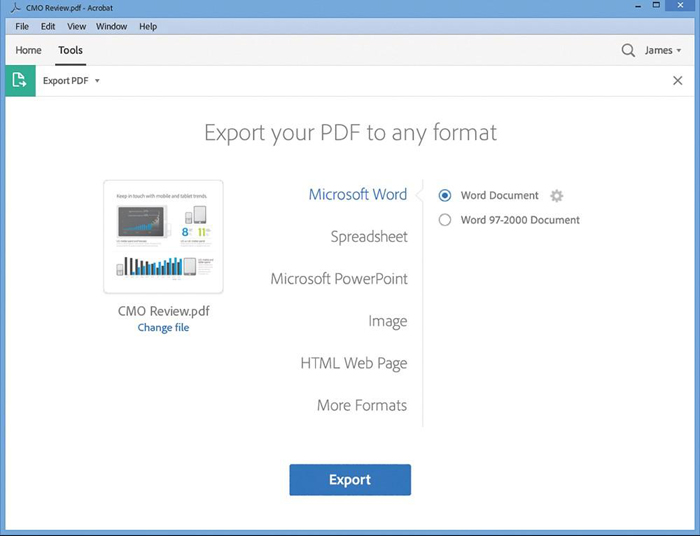 Work with Dropbox, Box, and OneDrive
Access, edit, and store files in your Dropbox, Box, or Microsoft OneDrive account.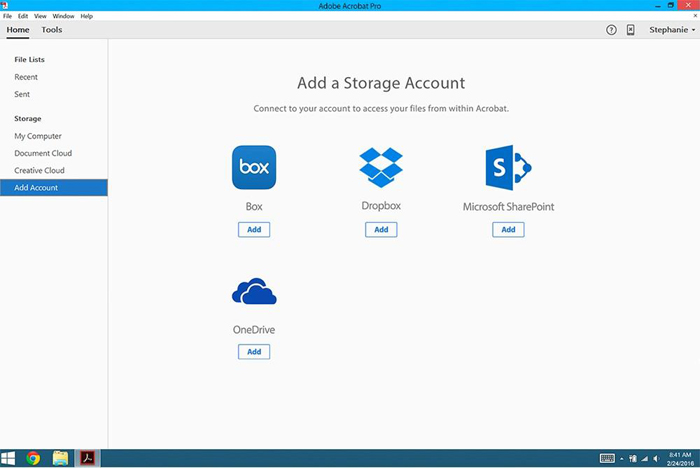 Fill & Sign forms
Turn any form into a PDF. Autofill with saved information, and then sign electronically. No printing or faxing required.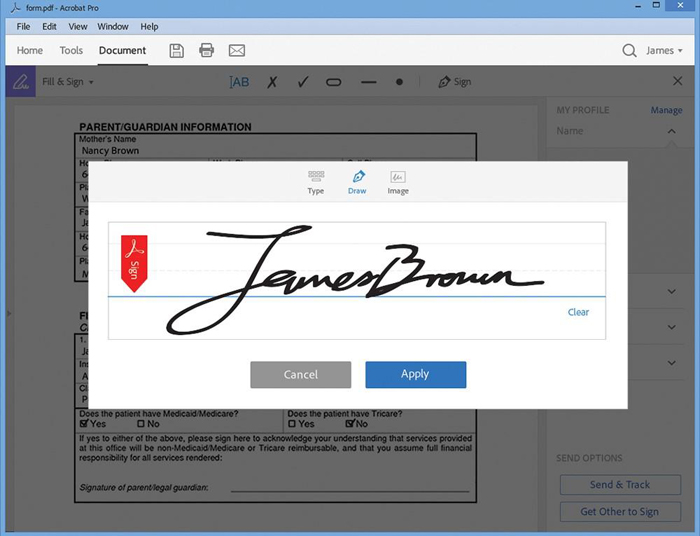 Acrobat Standard 2017 System Requirements
Windows
DVD-ROM drive required (if installing from disc)
1.5GHz or faster processor
Windows Server 2016 (64-bit), Windows Server 2008 R2 (64 bit), 2012 (64 bit), or 2012 R2 (64 bit); Windows 7 (32 bit and 64 bit); or Windows 8 (32 bit and 64 bit); or Windows 10 (32 and 64bit)
1GB of RAM
2.5GB of available hard-disk space
1024x768 screen resolution
Microsoft Internet Explorer 8, 9, 10 (Windows 8 minimum), or 11; or Firefox (ESR)
Video hardware acceleration (optional)
This software will not operate without activation. Internet connection and registration are required for software activation, validation of subscriptions, and access to online services.
Note:
This product may integrate with or allow access to certain Adobe or third-party hosted online services ('Online Services'). Online Services are available only to users 13 and older and require agreement to additional terms of use and Adobe's online privacy policy (see terms on Adobe website). Online Services are not available in all countries or languages, may require user registration, and may be discontinued or modified in whole or in part without notice. Additional fees or subscription charges may apply.